Welcome to Innisfail's premier dance school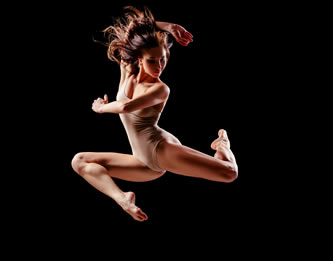 Graham Academy of Dance is a safe haven for artistic expression, where dance education meets excitement.
We encourage our whole school to follow our GAD beliefs and values: ALICE – Acceptance, Loyalty, Integrity, Community and Excellence.

Class Styles
Classical
The true foundation to all dance is classical ballet. During each class the dancers quickly learn to enjoy the discipline and self-drive classical ballet brings to their lives. The dancers bodies benefit from the beautiful lines, it is well known ballet posture stays with a dancer for life. Here at GAD we offer classical exams in all levels with Christine Walsh`s "The Australian Conservatoire of Ballet" syllabus, which is based on the Russian Vaganova System.

Tap
GAD follows the Glen Wood Tap syllabus. Mr Wood has a motto – there are 2 speeds of tap – fast and faster. We call tap the "Showman" of dance and it teaches dancers amazing timing, rhythm and a wonderful sense of presence. We offer exam classes or dancers can attend leesons just for the pleasure of learning Tap.
Jazz
Our dancers learn all the GAD style jazz skills: – jumps, turns, travel combinations, isolation's, timing, athletic components and floor work in a variety of jazz and funk styles. Combining funk, Commercial Jazz, Cabaret, Retro and even a dash of old school disco. GAD jazz dancers all dance with the schools signature – Jazz-itude .
Contemporary
Based on abstract and artistic movement, all contemporary dancers need to attend ballet or conditioning classes to acquire the agility and strength of a contemporary dancers body. This inventive style of dance requires flexibility, strength and wonderful core base to the body line. contemporary is for the dancer who wants to be creative and dance outside the "Box".

Lyric
A dance style favourite at GAD, Lyric dancers do need to also learn Classical Ballet. Technically ballet based, Lyric is becoming the most watched and followed style of dance on YouTube. Depicting Lyrics of songs – this style of dance is not only soulful and touching to watch, the dancers can immerse themselves in this stunning dance style.

Hip Hop & Break
Miss Chloe (our resident Hip Hop teacher) has created a great Hip Hop and Break program for GAD. With a street feel and video clip vibe. She lives and breaths the Hip Hop culture, and is always updating her choreography. The music is loud & fresh off the charts… while the moves are popping, locking, full of attitude & swagger.

Limbering / Acrobatics
Limbering/Acrobatics classes are a combination of Pilates, stretch, core strength and acrobatic tumbling and skills. GAD dancers are known for their strong flexible bodies, thanks to this class. We have a wonderful affiliation with NICA, our past students who have graduated from NICA have shared much knowledge and these amazing techniques (learnt from the Russian and Chinese coach's) have been combined into these classes.
Joanne O`Brien
I'm so honoured and proud to be apart of Graham Academy of Dance .
My daughter Tayla started dancing around the house from an early age. So at 3.5yrs old I finally signed her up for some lessons… and she has never looked back.. she absolutely loves to dance and it is never a struggle to get her to dance practice. Whether it was for one class to many, the studio offers payment plans to make lessons affordable.
GAD, and teaching staff over the years has given Tayla so many great life skills, some that she would never have gained from me – discipline, confidence, responsibility, resilience, kindness, inspires to do your best, and to always remain humble.
Miss Karen is an amazing teacher, mentor and second mum to many… she is always honest and respectful to all parents and dancers. Karen has a unique talent and can speak and instruct all ages – from the tiny tots, to seniors, to the adult dance class in a way that gives you confidence and feel capable to give it a go!!! There is never any favourites, or special treatment at GAD..all dancers are the same no matter what level…
Most importantly GAD is like family, a second home with many valuable friendships and memories to be gained…
For more information click here to visit our GAD in 2019 page ….