Welcome to Innisfail's premier dance school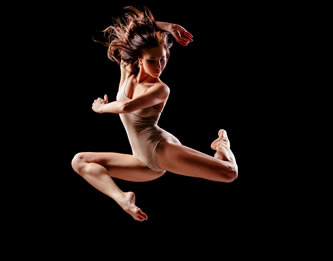 At Graham Academy of Dance, we have classes for all dancers, of all ages, in many styles and for every level of dance experience……..
• 2019 sees Gad introduce "Twinkle Star Dance", this delightful play-based program is designed to engage toddlers social interaction, co-ordination, musicality and rhythm. For ages 2yrs to 5yrs, there a variety of classes that our Itsy Bitsy (2yrs & 3yrs) & Tiny Tot (4yrs & 5yrs) can have fun attending. From Ballet with Bears to Mini Groove & Move, Broadway Baby Tap to Singing with the Stars – "Twinkle Star Dance" will charmingly entice the tiniest of dancers, parents and guardians will be enthralled with the memories they will capture during their dancers journey with "Twinkle Star Dance".
• Gad offers classical ballet training, for all levels of experience with former ABC principal Christine Walsh`s The Australian Conservatoire of Ballet. Based on the beautiful elegant Russian system "Vaganova" from fairy ballet through to the advanced levels, Gad classical students have excelled on and off stage with this graceful and well designed syllabus .
• We also offer many other genres like Jazz, Acrobatics, Lyric, Contemporary, Cheer-leading, Hip Hop and Break. Our tap program offers examinations and casual classes with Glenn Wood Tap.
• And we even have classes just for "Adults"- these classes are for the pure pleasure and love of dance, each week the class learns new routines with many styles learnt through-out the term like Retro, Cabaret, Disco, Funk, Burlesque and Chair Affair, this is a fun and friendly class that the dancer also get a hidden work out from.
• Gad dancers have the choice of dancing for pleasure or to take their dance dreams to the highest level and standard.
• Our faculty adores their time spent at the Gad studio, instructing classes is much more then just a job to our Gad teachers – they have passion and love of all things dance, and are the foundation of the Gad family.
Class Styles
Classical
The true foundation to all dance is classical ballet. During each class the dancers quickly learn to enjoy the discipline and self-drive classical ballet brings to their lives. The dancers bodies benefit from the beautiful lines, it is well known ballet posture stays with a dancer for life. Here at GAD we offer classical exams in all levels with Christine Walsh`s "The Australian Conservatoire of Ballet" syllabus, which is based on the Russian Vaganova System.

Tap
GAD follows the Glen Wood Tap syllabus. Mr Wood has a motto – there are 2 speeds of tap – fast and faster. We call tap the "Showman" of dance and it teaches dancers amazing timing, rhythm and a wonderful sense of presence. We offer exam classes or dancers can attend leesons just for the pleasure of learning Tap.
Jazz
Our dancers learn all the GAD style jazz skills: – jumps, turns, travel combinations, isolation's, timing, athletic components and floor work in a variety of jazz and funk styles. Combining funk, Commercial Jazz, Cabaret, Retro and even a dash of old school disco. GAD jazz dancers all dance with the schools signature – Jazz-itude .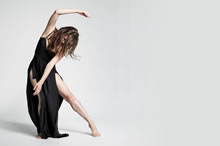 Contemporary
Based on abstract and artistic movement, all contemporary dancers need to attend ballet or conditioning classes to acquire the agility and strength of a contemporary dancers body. This inventive style of dance requires flexibility, strength and wonderful core base to the body line. contemporary is for the dancer who wants to be creative and dance outside the "Box".

Lyric
A dance style favourite at GAD, Lyric dancers do need to also learn Classical Ballet. Technically ballet based, Lyric is becoming the most watched and followed style of dance on YouTube. Depicting Lyrics of songs – this style of dance is not only soulful and touching to watch, the dancers can immerse themselves in this stunning dance style.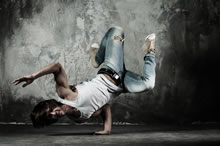 Hip Hop & Break
Miss Chloe (our resident Hip Hop teacher) has created a great Hip Hop and Break program for GAD. With a street feel and video clip vibe. She lives and breaths the Hip Hop culture, and is always updating her choreography. The music is loud & fresh off the charts… while the moves are popping, locking, full of attitude & swagger.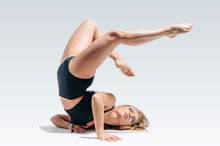 Limbering / Acrobatics
Limbering/Acrobatics classes are a combination of Pilates, stretch, core strength and acrobatic tumbling and skills. GAD dancers are known for their strong flexible bodies, thanks to this class. We have a wonderful affiliation with NICA, our past students who have graduated from NICA have shared much knowledge and these amazing techniques (learnt from the Russian and Chinese coach's) have been combined into these classes.
G.A.D. News
Congratulations to Gad`s Christophe Troupe, Sophie Mackay & Danielle Millard who have just performed at an invitation to perform at NIDA in Locreado Dance Company 2018 Graduation Show.
A massive congratulations to GAD`s very own Sophie Mackay. 2018 Get The Beat National Dance Championships – National Solo Title holder and 1st place in Senior Jazz, 2nd place in Classical Ballet, 3rd place Lyric, 4th place Contemporary. This incredible young dancer then went onto placing 2nd in Get The Beat`s Red Carpet event "Champion of Champions" with an invitation to perform with The Dream Dance Company in Singapore, and a thrilling invitation to perform 2 solo`s at the esteemed International "KAR" Dance Awards in Las Vegas.